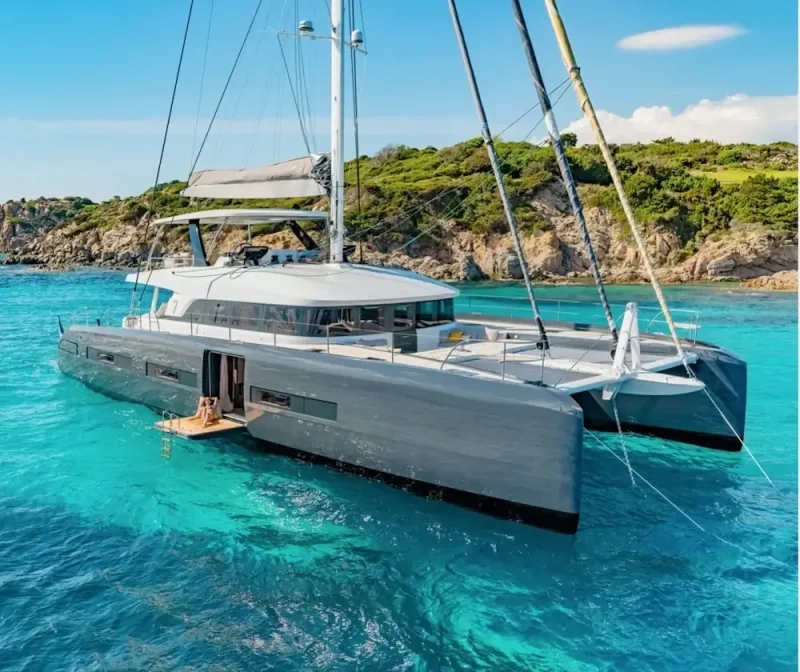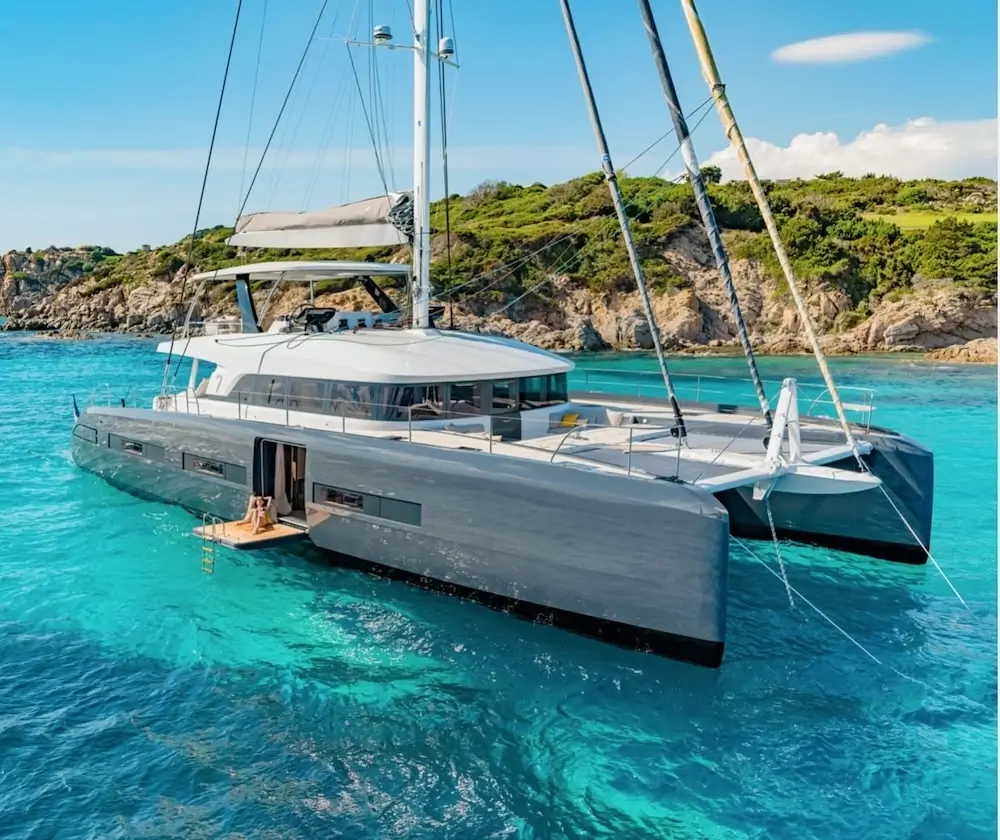 How Much Is a Catamaran Charter Costs?
Introduction to Catamaran Charters
Catamarans, with their dual hulls and spacious design, have become an increasingly popular choice for maritime enthusiasts seeking a unique sailing experience. Whether you're planning a week-long island hopping adventure, a weekend getaway, or just a day out in the turquoise waters, chartering a catamaran can be an unforgettable experience. But how much does it cost? Let's delve into the various factors influencing catamaran charter prices and help you estimate your next sailing budget.
Factors Influencing Catamaran Charter Prices
Size and Model of the Catamaran
One of the primary determinants of the cost of chartering a catamaran is its size and model. Catamarans range from compact vessels suitable for small groups to luxurious models that can accommodate large parties with opulent amenities. The newer and more luxurious the model, the higher the charter price. You can explore a variety of options on Catamaran Charter Greece.
Duration of the Charter
Whether you're chartering the catamaran for a day, a week, or even a month, the duration plays a pivotal role in determining the cost. Typically, charter companies offer discounts for longer rental periods, making week-long adventures more cost-effective per day than shorter trips.
Season and Demand
Just like hotel bookings or airline tickets, the prices for catamaran charters fluctuate based on the season and demand. Peak tourist seasons, particularly in hotspots like Greece, will see a spike in charter prices. Off-peak seasons, on the other hand, might offer more competitive rates.
Additional Services and Amenities
Beyond the basic charter, many sailors opt for added services and amenities. From hiring a professional skipper to guide the journey, to onboard catering, water sports equipment, or even guided tours at destinations – these additional services can influence the total charter cost.
Destination and Sailing Areas
The cost of chartering can also vary based on the destination. Some sailing areas are renowned for their beauty and exclusivity and might command higher prices. On the other hand, exploring less-trodden paths can be more budget-friendly. The diverse yacht rental Greece offer options for every budget.
Deposit and Insurance
Most charter companies will require a security deposit, which is refundable post the charter given no damages to the vessel. Additionally, opting for insurance can add to the cost but provides peace of mind during your sailing adventure.
The Guarantee of Best Prices
When planning your sailing holiday, it's essential to ensure you're getting value for your money. Companies like Catamaran Charter Greece provide a best price guarantee, ensuring that you receive competitive rates without compromising on the experience.
Maximizing Value While Chartering a Catamaran
Research and Compare
Before settling on a particular catamaran, it's crucial to do extensive research. Various platforms offer a plethora of options, with differing amenities and price points. Websites like Greece yacht charter provide comprehensive lists that can help potential charterers compare and choose the best fit for their needs.
Book in Advance
One of the most effective strategies to secure competitive rates is to book well in advance. Especially during peak seasons, early bookings can lead to significant discounts and ensure that you get your preferred catamaran model and sailing dates.
Be Flexible with Dates
If you have flexibility in your travel plans, consider sailing during the shoulder seasons. Not only can you avoid the massive influx of tourists, but you'll also likely find better deals. The experience of sailing in slightly cooler weather or during a less crowded period can be equally mesmerizing, if not more.
Consider Group Charters
Chartering a catamaran as a group can be a cost-effective way of experiencing the seas. By splitting the costs among friends or family members, the per-person price significantly drops. Plus, sailing with loved ones always adds to the fun!
Look for Packages or Special Deals
Some charter companies offer packages that include extras like food, drinks, or even tours. These bundles can provide excellent value for money. Keep an eye out for special promotions or deals, especially during off-peak seasons.
Prioritize What's Important
While it might be tempting to opt for a catamaran laden with every imaginable luxury, it's essential to prioritize. Decide what amenities are crucial for your journey and which ones you can do without. This discernment can lead to significant savings without compromising on the overall experience.
Engage in Direct Negotiations
Don't hesitate to negotiate directly with charter companies. Sometimes, they might offer discounts that aren't publicly advertised, especially if you're chartering for an extended period or during less busy times.
Understand the Total Costs
When considering the charter's price, ensure you're factoring in all potential costs. This includes port fees, fuel, potential skipper or crew fees, and any other extras. Having a comprehensive understanding of the total cost ensures there are no surprises later on.
Navigating the Financial Waters of Catamaran Charters
Factors that Influence Catamaran Charter Costs
Understanding what you're paying for can be pivotal in ensuring that you're getting the best value for your money. The cost of chartering a catamaran is not just about renting the boat; several elements play a role in determining the final price.
Size and Model of the Catamaran
Larger, newer, or more luxurious models tend to command higher prices. For instance, a catamaran equipped with modern amenities, sophisticated navigation systems, and plush interiors will cost more than a basic model. When browsing options, Greece yacht charter can provide insights into the different available models and their respective features.
Duration of the Charter
The length of your charter is, unsurprisingly, a direct factor in the total cost. Most companies offer a per-day rate, but there might be discounts available for longer charter durations.
Seasonality
As mentioned before, peak sailing seasons see a surge in demand, leading to higher prices. On the other hand, the off-peak seasons, while offering a different kind of sailing experience, can be more budget-friendly.
Additional Services and Amenities
Opting for a crewed charter, where a skipper, chef, or other staff members are included, will naturally increase the price. Additional services, like guided tours at destinations or gourmet catering, will also affect the overall cost.
Making the Most of Your Investment
Once you've chartered your dream catamaran, ensure you make the most of it. Explore diverse yacht rental Greece destiations, dive into the rich history of the islands, enjoy water sports, or simply relax and take in the stunning views. Remember, the value of the experience isn't just in the boat itself, but in the memories you create.
Conclusion
Chartering a catamaran is undeniably one of the most memorable ways to experience the seas. While the costs can vary, with careful planning and a keen eye for value, it's possible to embark on a dream sailing holiday that aligns with your budget. So, whether you're an experienced sailor or a maritime novice, there's a catamaran out there waiting for you to set sail.