Welcome To
Catamaran Charter Greece

, part of Europe Yacht Charter group. Our mission is to give you a perfect vacation
Catamaran-Charter-Greece.com brings together yacht charter expert in Greece. We where founded by Europe Yachts Group in 1998. Initially the company started with a small fleet of sailing yachts based in Kos Island in the Dodecanese where it grew rapidly and established the south-east Aegean as one of the most popular sailing destinations in the Eastern Mediterranean.
Catamaran Charter Greece offers a wide selection of catamarans for Charter in Greece.
Like a member of Europe Yachts Group we are recognized as a leading yacht charter company in Greece offering bareboat, skippered and crewed catamaran charter throughout Greece. Our mission is to get your best sailing holidays in Greece. Be inspired because if you can dream It, we can arrange It!
With our strong background, we are proud to have established a remarkable reputation through an international network of trusted charter agents and of course with our sailing clients and friends across the globe!
We work with the very best. We are proud of our partners, who work with us to deliver the best in bespoke travel
More than 4000 guest gave Catamaran Charter Greece a 5 Star rating! We have more than 50% or returning clients!
We are proud to be one of the members of Europe Yachts Charter and we are always consistently trying to offer high quality service from the catamarans to people in the marina that will wait you with smile and happiness
Check our why our catamaran charter had been a leading catamaran charter company in Greece for years.
No request is too big or too small for our team. If it matters to you, it matters to us. Let us make your catamaran charter
Greece

vacation perfect.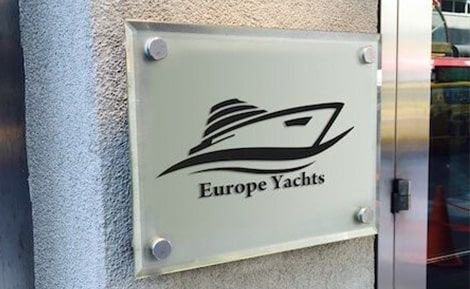 WHY WE ARE THE BEST OFFER FOR YOU.
Best and lowest prices: Catamaran Charter Greece guarantees the lowest prices for yacht charter multihuls in all the Greece. lf you find the bather offer, we will math it and give you an extra discount.
100% Free reservations: Reservations through Catamaran Charter Greece are totally free, with no extra administrative or reservation costs. You just need to send us the confirmation at the yacht is reserved!
Secure reservations: The catamaran charter reservation at our main office booking system is 100% secure. Because of that our client ever time they want to charter a yacht needs to send us again all the necessary information's. We provide the highest privacy protection standards for all our customers in yacht charter service.
More services to offer: we offer VIP yacht charter service with transfer and accommodation of our clients.
Fun and friendly staff Is our motto. Contact us and get the perfect vacation.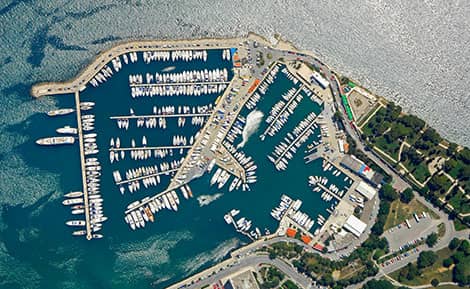 Catamaran Charter Greece is located in all mayor marinas in Greece, Athens, Lavrion, Lefkas, Kos, Corfu and also islands Mykonos, Santorini, Paros, Syros, or if its simple to search by regions Aegean Islands, Ionian islands, Cyclades and Dodecanese.
With more than 200 catamarans in our fleet we are the BEST catamaran charter company in Greece with professional crew in every marina that will fulfill all your needs at yours 7 or 14 days charter vacation.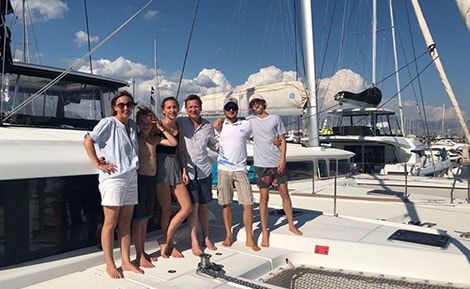 We have clients that are coming on our catamarans for relaxing with family and friends, corporate team buildings, nautical tourism to explore the islands or just enjoy Greece islands and beautiful coast with the crystal blue sea. All our catamarans are ours or privately owned so they are all 100% fully functional and ready for charter. With our professional teams in the marinas, the quality of maintenance and preparation for every season is in high standards. Our prices are all with no hidden costs, fully transparent and our offers are all custom made for every of our clients individually for there preferences. Catamaran Charter Greece as a member of Europe yachts Charter group is fully insured and GDPR secure so your deposits are fully insured and secure before and after your charter. Rent catamaran in Greece with the best, be secure and enjoy your vacation because you deserve it!