Bareboat sailing in Greece
This is the year to fulfill your sailing vacation fantasies in Greece. You will be able to enjoy traveling at your own leisure on one of our catamarans because they are all available for bareboat charter.
You are required to possess a current International Certificate of Competence in order to be eligible to rent a bareboat catamaran charter (ASA and RYA equivalents may be easily converted in your home country).
It is recommended that at least one member of your crew possesses a credential that is comparable to the RYA Competent Crew Certificate or higher.
Bareboat chartering places the whole burden of accountability for the vessel and her crew squarely on the shoulders of the renter.
During check-in, we would ask that you kindly inspect the seaworthiness of the boat while also becoming familiar with its particular peculiarities. When you check out, the boat needs to be returned in the same condition that it was in when you first took possession of it.
You are also entirely accountable for ensuring the well-being of the other people on board as well as the ship itself. Employ a skipper if you are unsure of yourself or do not have sufficient experience to handle the situation on your own.
For more details, please feel free to contact us or see our list of frequently asked questions.
kuzmanic
2020-09-30T15:41:33+00:00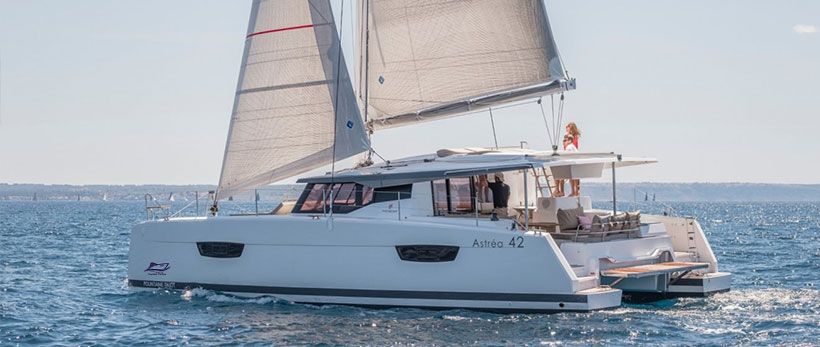 Built: 2019 / 2020 / 2021
Cabins: 4
Berths: 8+2
Length: 12.58 m / 41.27 ft
From: € 3,100 / week

INQUIRE NOW »