Our fleet of Catamarans
Dodecanese islands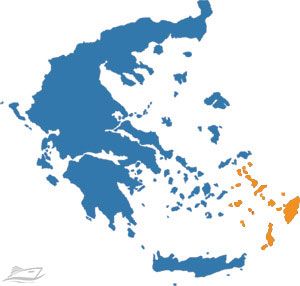 kuzmanic
2019-09-16T00:21:06+00:00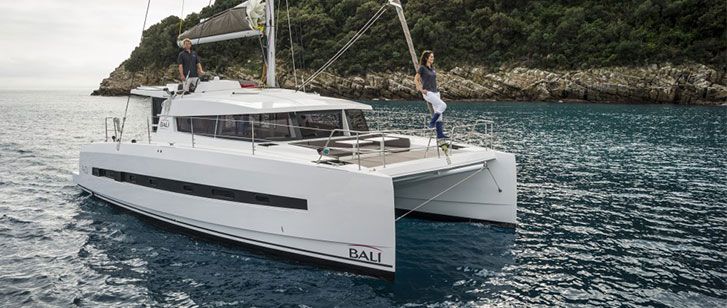 Built: 2019 / 2020
Cabins: 4
Berths: 10
Length: 12.20 m / 40.02 ft
From: € 3,600 / week

INQUIRE NOW »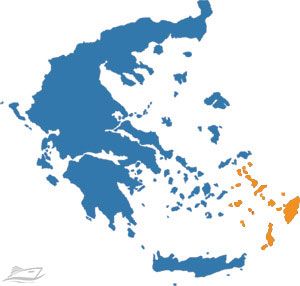 The Dodecanese are a group of islands that can be found to the east of the Cyclades. Positioned to the west of the coastline of Asia Minor and to the north-east of Crete. It is a magical realm, where the sun creates pictures and brings life into the world. The Dodecanese Islands have one of the most pleasant climates in all of the Mediterranean thanks to their gentle winters and pleasantly cool summers. The islands that make up the Dodecanese group are competing against one another in a beauty contest, but there is no obvious victor.
During the summer, the meltemi wind, which blows from a north-westerly direction at a force of 4-6, is the predominant wind. The wind comes from the south-east and is not as powerful in the spring as it is in the fall. These islands have over 163 individual islands and islets, making them a sailor's dream. On each of these islands, you won't believe the jaw-droppingly gorgeous beaches and coves that you'll discover there. The Dodecanese, the most remote of the Greek archipelagos, did not become a part of modern Greece until 1948. Prior to then, it had been occupied for the previous 500 years by various nations, including the Ottomans, Italians, Germans, and British. Despite it all, the inhabitants of the island have managed to keep their Greek cultural identity.
The history of the islands has resulted in an abundance of rich and varied archeological remnants being left behind. The inhabitants of the Dodecanese islands exhibit clear signs of schizophrenia. Those who are interested in living a traditional island lifestyle gravitate toward the dry limestone outcrops of Kalymnos, Symi, and Kastellorizo. On the other hand, the expansive sandy giants of Rhodes and Kos provide an abundance of beaches and bars. Nisyros and Trlos are both volcanic islands, although the outer islands of Astypalea and Patmos are more similar to the Cyclades. This archipelago of islands is well-known for having a pleasant climate all year round and a lengthy tourism season.